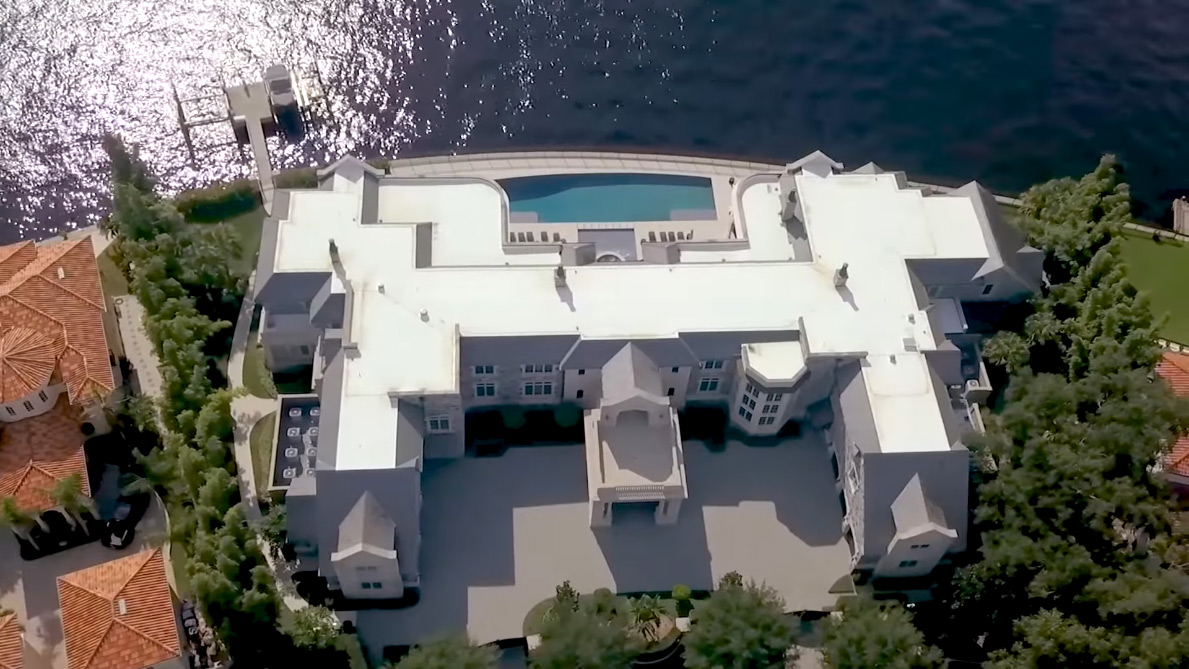 With Tom Brady signing with the Tampa Bay Buccaneers, him and the family need a place to call their own for the next two years. And given that anything can happen in that time frame, they probably don't want to buy just yet.
Instead, it's being reported that the Brady's are leasing Derek Jeter's massive waterfront mansion on Davis Ilands, a 30,000-plus-square-foot home located just a short 8-mile drive from the Bucs' facility. His neighbor is none other than former Buccaneers DT Brad Culpepper, who is now a personal injury attorney.
Jeter's sprawling mansion comes complete with 7 bedrooms, 9 bathrooms, a massive swimming pool, a dock with boat lifts, and local realtors estimate that Brady is paying between $75,000-$100,000 a month to rent the compound from Jeter, based on other comps in the area for similar properties.
A drop in the bucket, considering that Tom Brady will make around $100 million over the next two years, in addition to whatever Gisele is bringing in. Plus, their Boston mansion is currently listed for $34 million, so they've afford the high rent.
Welcome to Tampa Bay, Tom.. Now don't let us down!