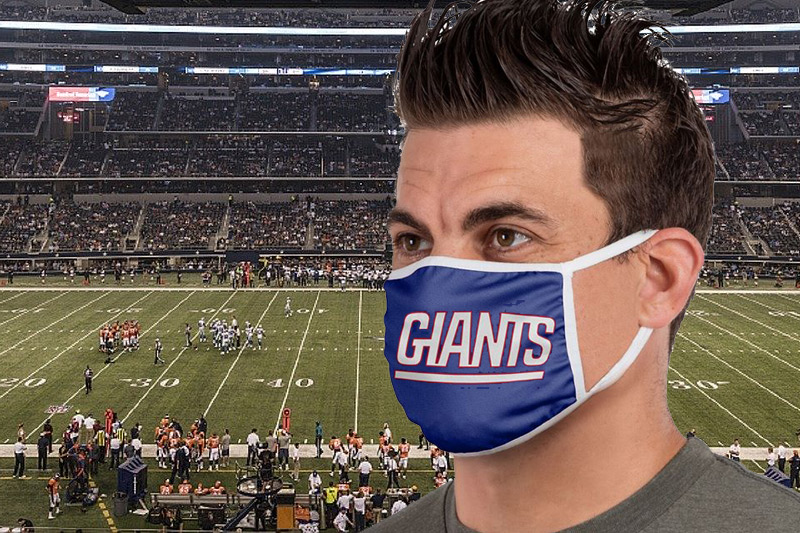 As you know, the NFL isn't letting that pesky coronavirus pandemic get in the way of the upcoming season, but there will be plenty of precautions taken to ensure the safety of the players, staff, and fans in attendance.
But if you're a fan that plans on attending an upcoming game this season, be aware that the league just announced a universal policy requiring face coverings for anyone entering the stadium, and they can only be removed while eating or drinking, this according to NFL spokesman Brian McCarthy.
You can see the announcement from McCarthy's Twitter account:
For those wondering, yes, it is league-wide: fans at NFL games this season will be required to wear face coverings pic.twitter.com/D139KGKQ4r

— Brian McCarthy (@NFLprguy) July 22, 2020
While this sounds like a no-brainer to me (a New Jersey resident who has been wearing a mask since March), it's very much a partisan issue in this country, and many responded to this Tweet as such, vowing not to attend games and other idiotic stuff.
In the end, it's very much like the "No Shirt, No Shoes, No Service" policy that businesses instituted back in the 60's and 70's. It's not your God given right to attend an NFL game. So either play by the rules mandated by the league, or hit the road.
Me, I'm just thankful that we are having a season after all, as I have been going through some serious sports withdrawal since this all started! But I'll be watching from home, as it's just not worth the risk for me.
How do you feel about the NFL's face mask policy?