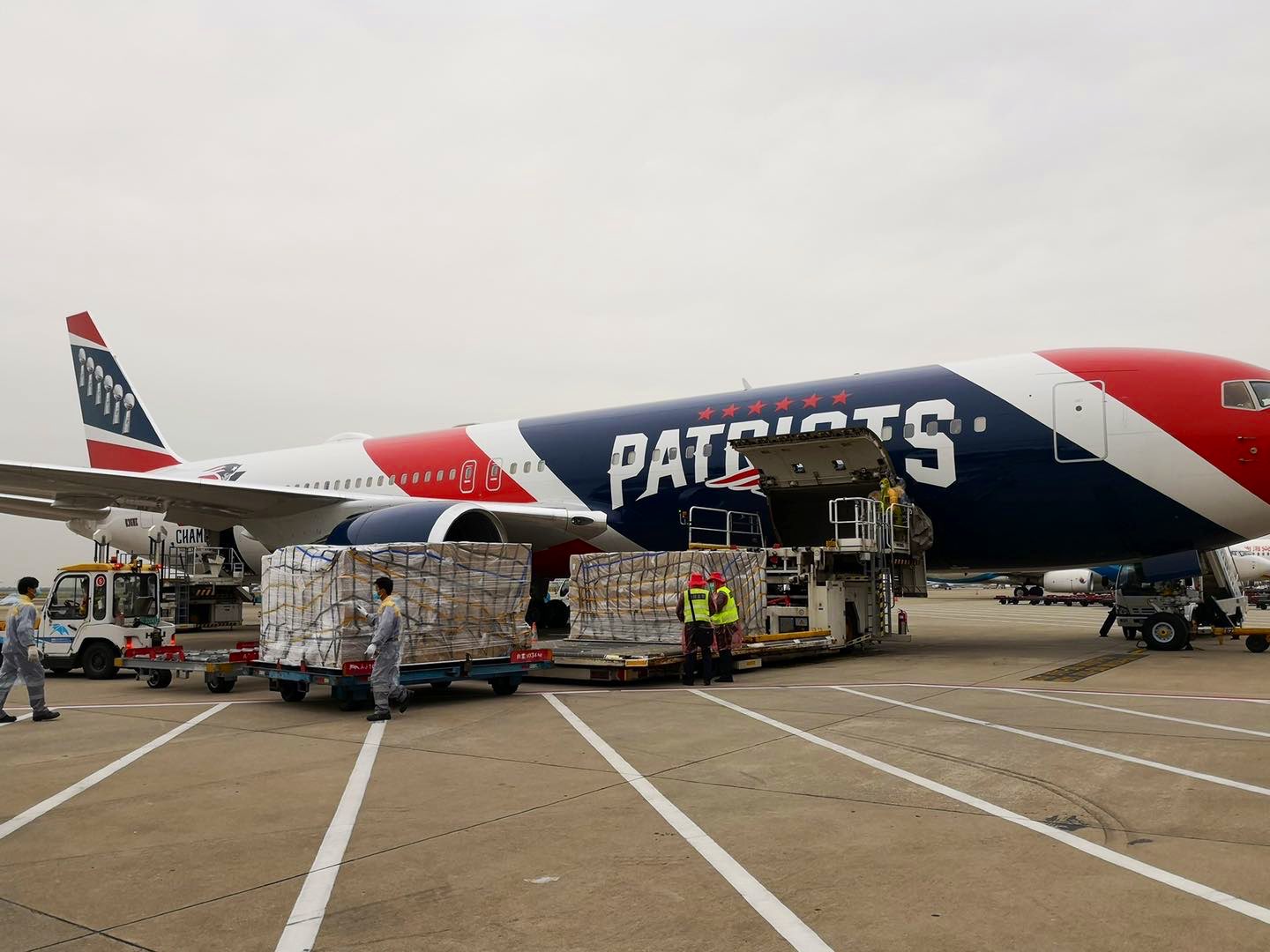 As the coronavirus pandemic has spread throughout the country over the past month or so, personal protective equipment such as medical masks and gloves have become hard to come by. Massachusetts is one of those states facing supply shortages.
So New England Patriots owner Robert Kraft stepped up to help, volunteered one of his team's 767s to fly to China to pick up much-needed protective equipment for medical workers in the state. As documented on Patriots.com, that required an immense amount of planning, equipment upgrades, and legal work.
"I've never seen so much red tape in so many ways and obstacles that we had to overcome," Kraft told the Wall Street Journal. "In today's world, those of us who are fortunate to make a difference have a significant responsibility to do so with all the assets we have available to us."
Thankfully, they were able to navigate through the legal intricacies and get to Shenzhen, where they were able to load up 1.2 million N95 masks that the state of Massachusetts desperately needed. In addition to the flight costs, the Kraft family are picking up half of the approximately $4 million tab for the masks.
Furthermore, with the blessing of Gov. Baker they sent 300,000 of those masks to New York, the epicenter of the coronavirus pandemic. They were loaded onto an 18-wheeler painted in similar style to the Patriots' plane, which first stopped off at Gillette Stadium. Friday morning, that tractor trailer set off for the Big Apple.
During a video conference with reporters Thursday, Patriots running back and 2019 co-captain James White expressed pride in his organization and its ownership for spearheading this selfless effort.
"It starts from the top, as soon as you step in the building you see how much community work the Kraft family does and it's very infectious. Each and every person who steps in the building tries to do as much as they can to help others out. It's really cool to see and I hope all of us can do whatever we can to help others in this trying time."
I'm an Eagles fan to my core, but kudos to the Kraft family for stepping up in a big way to help out in this difficult time that we're all facing. Respect!