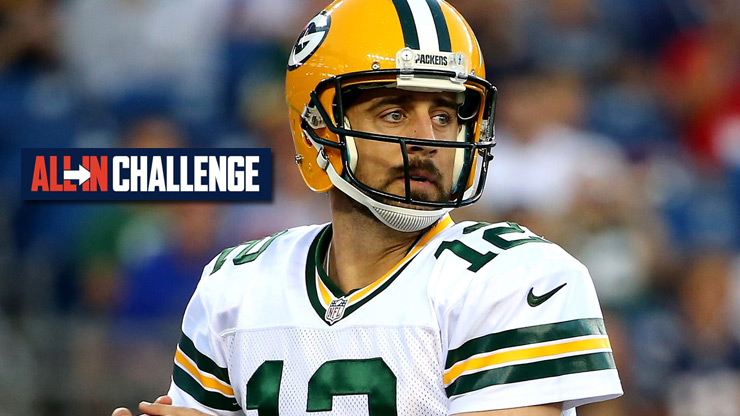 Fanatics founder Michael Rubin recently launched the All In Challenge, an initiative that's asking athletes, actors, musicians and celebrities to offer valuable memorabilia or special experiences that fans can bid on, with the proceeds going to help those directly impacted by the coronavirus pandemic.
"Being stuck at home with no sports and watching WAY too much news, my heart bleeds for everyone affected by this horrible virus and I keep thinking, what else can we do and where can we make an immediate impact?" Rubin said in a video shared on Instagram.
Rubin used his deep Rolodex to reach out to as many superstars as possible, encouraging them to go "all-in" on the challenge and offer up one-of-a-kind experiences and items that can be auctioned or raffled off, and to explain the gift or experience they're offering in a video on their social media channels, while calling out other celebrity friends of theirs to do the same.
As he explains in his initial video, "But BUT it can't be just some run-of-the-mill item." The idea is to go ALL IN. And to their credit, people have stepped up in a HUGE way, with over $11 million in donations and climbing fast.
The Ultimate Sports Fan Experience gets one lucky winner tickets, travel and lodging for every sports championship! We're talking World Series, College Football Playoff National Championship game, NBA Finals, Stanley Cup Finals, Final Four, Masters Tournament, men's and women's U.S. Open Tennis Championships, Daytona 500 and Olympics.
If you're a Tom Brady fan with super deep pockets, you can bid for a once-in-a-lifetime experience, joining Tom for his first game as a Buccaneers with three of your friends, in addition to either a private dinner or a private workout with Tom himself after the game. In addition, you'll get to take home his first game-used uniform and cleats to display and cherish.
Packers fans can bid on an experience where they can meet Aaron Rodgers, receive an all-access tour of Lambeau Field, get all-access field passes and tickets for the game as well, followed by Aaron's game-worn autographed jersey from the game you just watched, and more surprises that will remain secret.
Other wild experiences up for grabs include golf and dinner for ten with Peyton Manning, a walk-on role with Leonardo DiCaprio and Robert DeNiro in Martin Scorsese's next film, receiving a private skateboarding lesson from Tony Hawk, playing golf at Pebble Beach with Justin Timberlake and Bill Murray, playing 5-on-5 soccer with David Beckham, a one-day contract to play with the Dallas Mavericks, and more.
All funds raised will be donated to Meals on Wheels, No Kid Hungry and Americas Food Fund, which directly benefits World Central Kitchen and Feeding America. These charities are targeting food insecurity issues facing kids who usually get meals at now-closed schools, the elderly population cut off from food sources, and the millions of people losing their jobs.
Rubin says he is just getting started and targeting a goal of $100 million for the All In project. As the fundraiser kicked off, Rubin said, "I believe when the world faces a crisis, businesses and sports have an obligation to step up and make a difference."