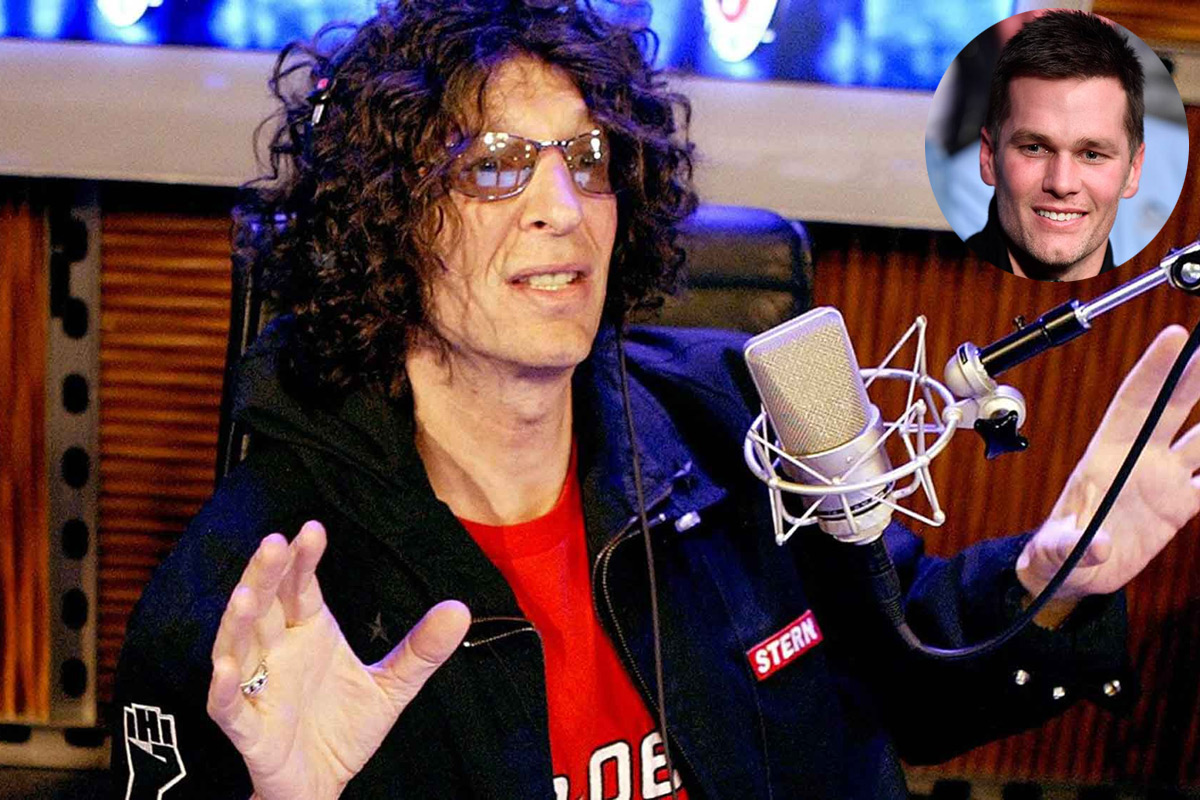 While I think we are all suffering from a bit of Tom Brady overload, given his recent move to Tampa Bay and the media circus that ensued, you're definitely going to want to listen to the interview that Howard Stern did with Brady on SiriusXM the other day.
(And you don't even need to be a SirusXM subscriber to listen to the interview, as they're offering free streaming through May 15th due to the coronavirus pandemic, with Howard and crew broadcasting the show remotely from their respective homes)
Now it's no secret that Tom Brady is a fan of the Stern show, but in all these years, he's never appeared on the show, despite numerous attempts to do so in the past. So I was excited to see if Howard would be able to get Tom to open up, the masterful interviewer that he is. And that's exactly what happened, with Brady putting it all out there in what may be his most revealing interview to date.
Most of Stern's post-coronavirus interviews have been done over Zoom, but due to some technical difficulties, Howard and Tom did the interview over the phone. The pair talked about a wide range of topics, including life, love, and of course football, with a spin only Stern could put on the conversation. Brady was loose, even cursing on occasion, and he got candid about everything from his relationship with his father to his marriage to Gisele Bündchen and even funny locker room stories with former teammates.
Of course, everyone wanted to know about his decision to leave the Patriots after all of these years, and they discussed that in great detail, including his relationship with head coach Bill Belichick and team owner Robert Kraft. He also offered some insight into why he chose to go to Tampa Bay over other offers. What's more, Brady said he knew that he wanted to leave New England before the start of last season.
For me, the best part of the interview was when he got the most candid when opening up about his wife and family. He talked a lot about his father and how he was a major source of motivation for him growing up. He even went on to say that it largely kept him away from alcohol and drugs as a high schooler and even in college. He didn't want to ever disappoint his dad. He also talks about his struggles while playing in college, and how me almost transferred, before learning an all-important lesson that shaped the way he approaches the game (and his life).
I'm keeping this all very vague, because I don't want you to just read the cliff notes. This is a profound interview, one that you owe it to yourself to listen to in its entirety. Howard Stern proves again why he is the King of All Media, conducting a masterful interview like no other, one that people will be talking about for years to come.
What did you think of Howard Stern's interview with Tom Brady?