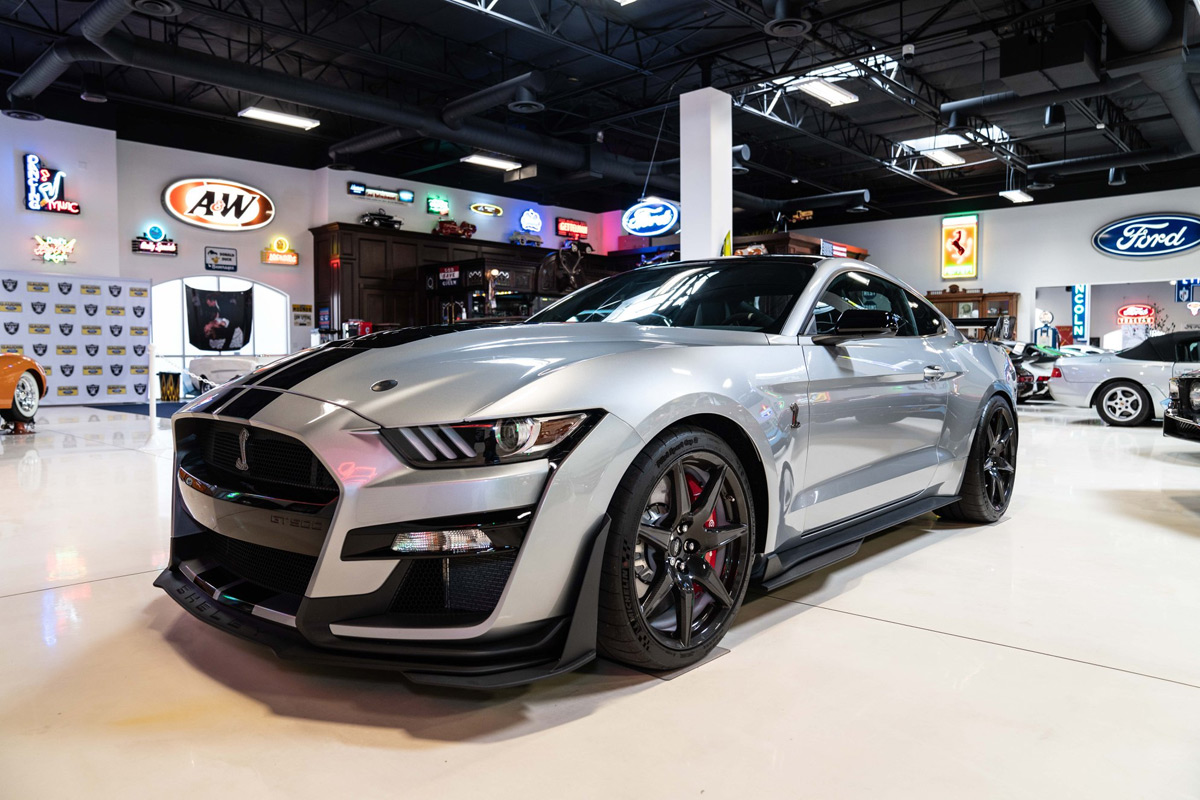 As if his $100 million contract wasn't enough, Southern Nevada Ford Dealers officially welcomed Las Vegas Raiders Coach Jon Gruden to the Ford Family with the keys to an all-new 2020 Ford Mustang Shelby GT500, assuring that he'll never be late to work at Allegiant Stadium, given the car's 760 horsepower and 10.6s quarter-mile time.
But this isn't just any ordinary Shelby GT500. As you can see from these photos, the car has been fully customized with racing stripes bearing the timeless Raiders colors plus a custom license plate (JTWYN = "Just win, baby") inspired by Raiders legend Al Davis.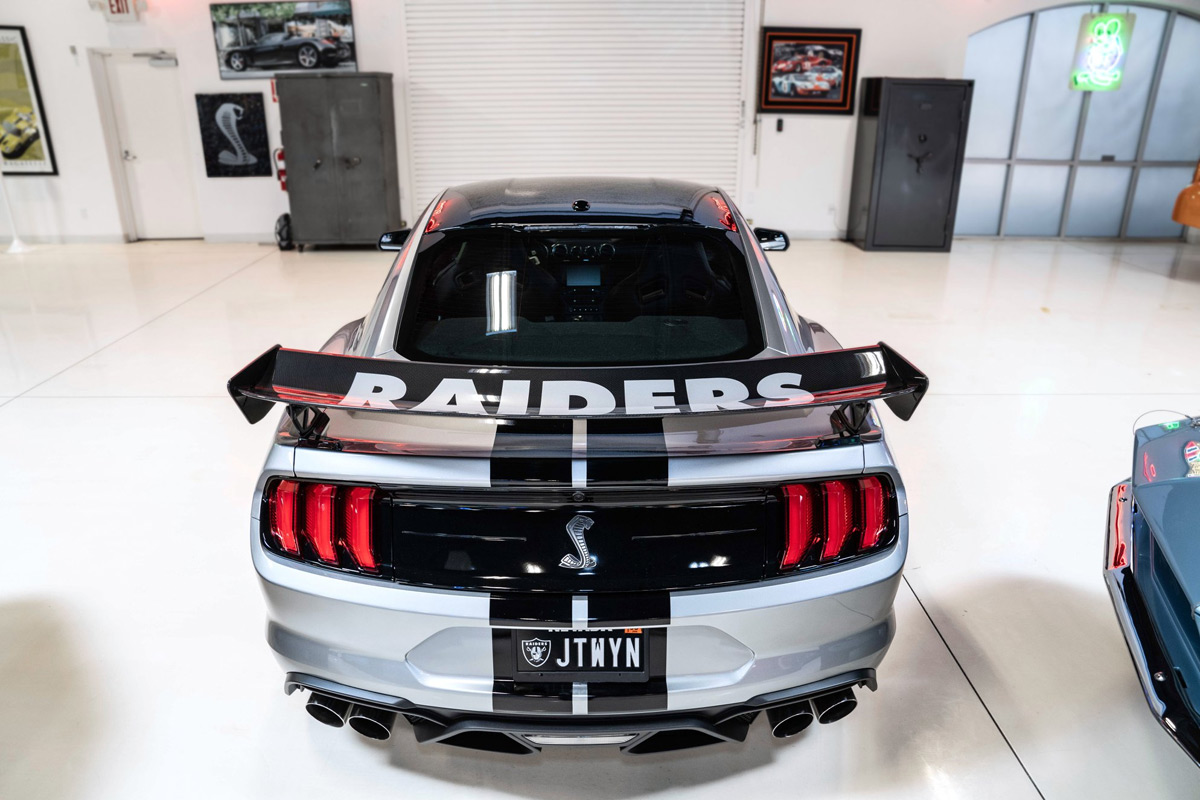 "That is Henry Ruggs III horsepower right there," Gruden said. He continued, saying his new GT500 is "the best thing I will ever own, next to my Super Bowl trophy."
Needless to say, Ford Country (a founding sponsor of the Raiders new stadium) is pretty excited about their new partnership, and they can't wait to see the incredible things that he will hopefully bring to Las Vegas.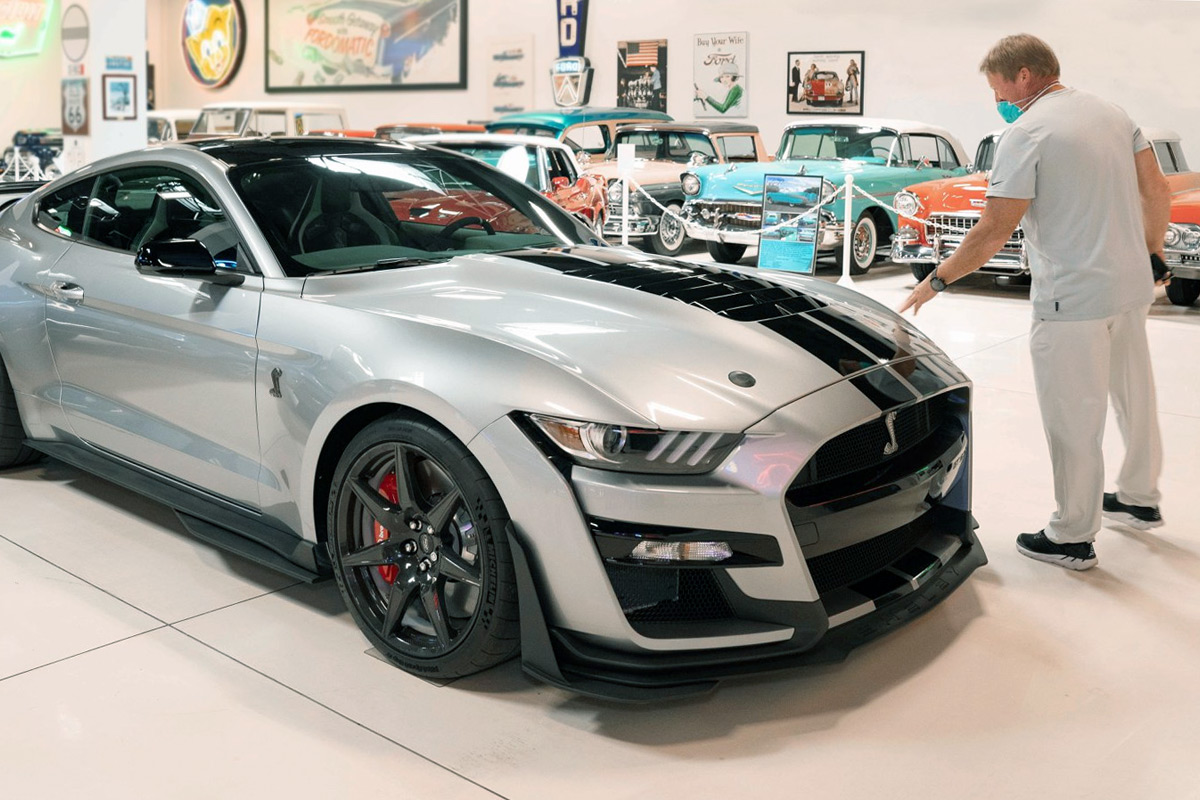 I actually had a chance to drive the new Shelby GT500 in Las Vegas (not this specific car, but one identical to it), and it was an absolute BEAST! Here's hoping that Coach Gruden can keep it under triple digits. 🙂
Photos: Ford Country on Facebook