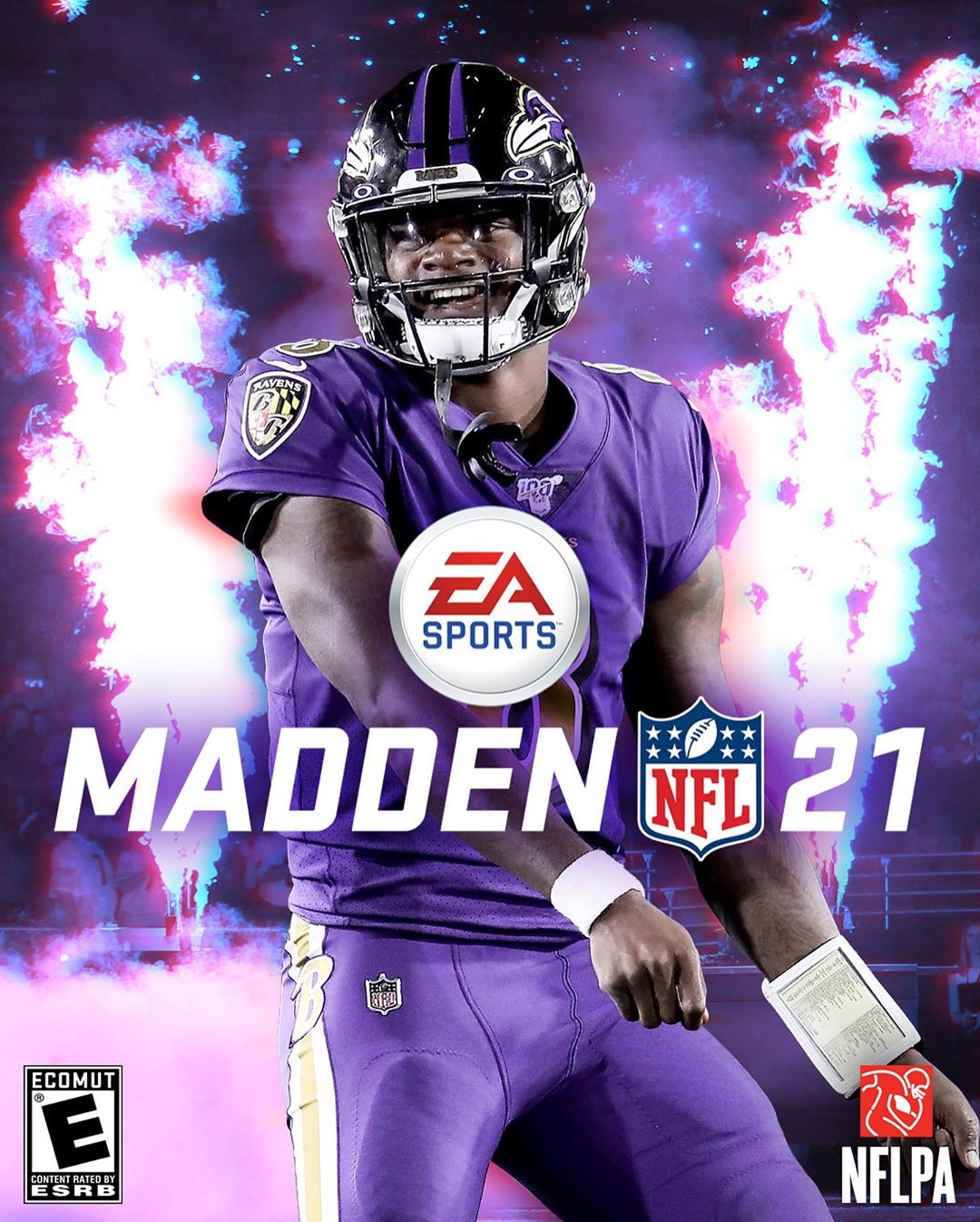 Lamar Jackson, the reigning NFL Most Valuable Player, will be on the cover of EA Sports' Madden 21, announcing the news today during a video conference call with Baltimore reporters after learning that he landed the cover.
"It's always been a dream of mine since I was a little kid, since I first started playing Madden," Jackson said in a video conference call with Baltimore reporters. "It's dope. I have every Madden. To me, to be on the front of it, it's a dream come true."
Talk about an amazing comeback story, considering that Lamar Jackson went from being the 24th-rated quarterback in Madden to the new face of the popular video game. But given the dominant year that he had, becoming the first player in NFLhistory to produce 3,000+ yards passing and 1,000 yards rushing in a single season, it's well deserved.
Naturally, the question on everyone's mind was if Jackson was worried about the so-called "Madden curse", as many previous Madden cover recipients haven't had the best luck since. But he's not fazed by that one bit.
"Patrick Mahomes is on the front and he won [Super Bowl] MVP," Jackson said. "I want that curse. I hope that's a curse."
The Baltimore QB is the first Raven to grace the cover of Madden since Ray Lewis was the cover athlete on Madden 2005. And Ray went on to be a Pro Bowler and a 1st Team All-Pro that year.